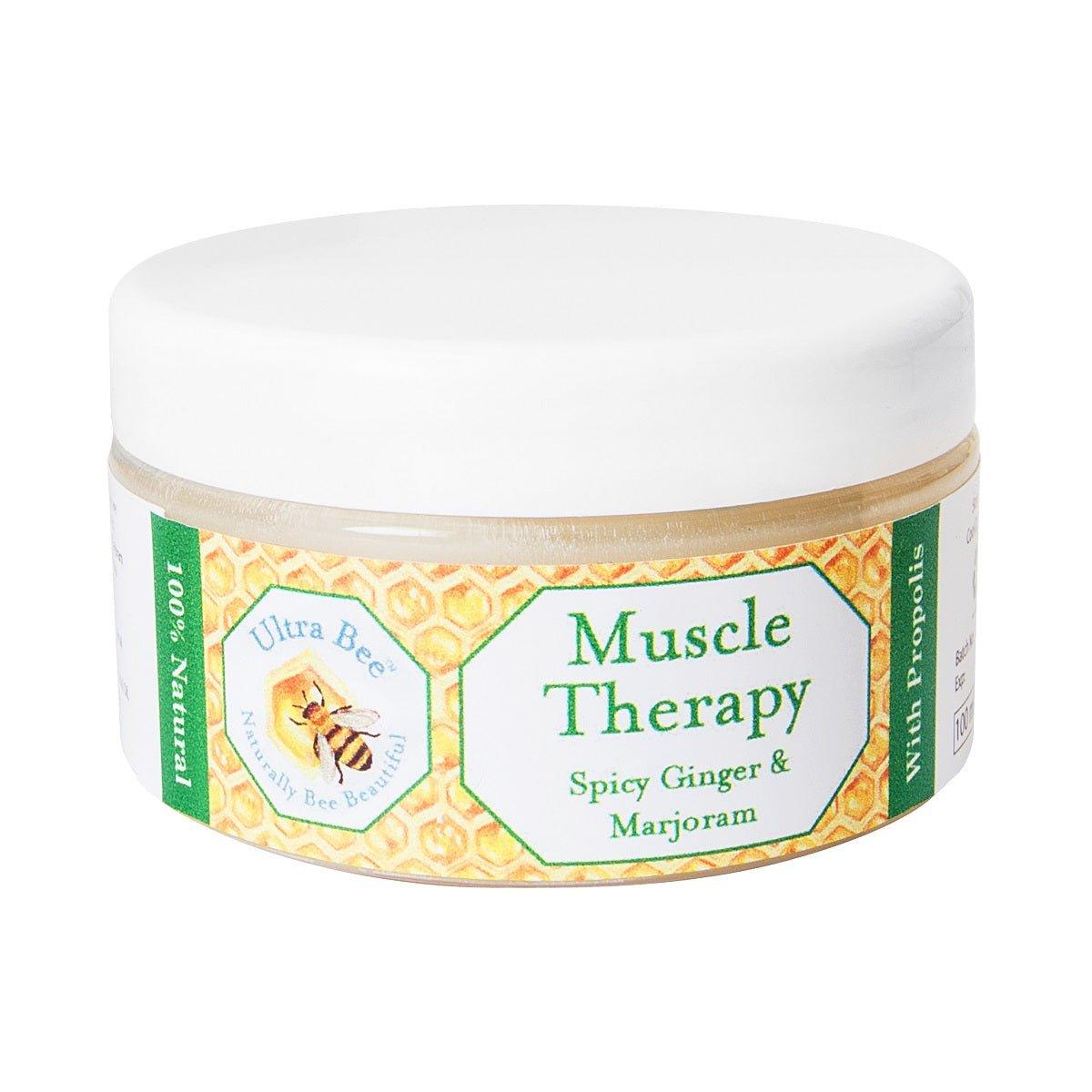 100% Natural Warming Muscle Massage Balm 100ml
---
Huge Discount - Spend £60+ for 20% OFF
Soothe away muscle and joint discomfort with our 100% Natural Warming Muscle Massage Balm! This balm eases tension, relieves aches, and restores relaxation - perfect for reducing swelling in feet and ankles as well as restless legs. With its natural components, it also helps stimulate the lymphatic system. Enjoy long-lasting relief today!
Description 
Aids relaxation, easing tension, soothing tired ache legs, muscle and joint discomfort and aching swollen feet and ankles and restless leg.   Its also really great in helping to stimulate the natural function of the lymphatic system. 
Not only does this Smell Great it also softens and nourishes skin; definitely not your typical smelly sports rub
Perfect for using before and after exercise, after a long day, or as part of a relaxing massage or anytime you're feeling a little stiff.
Ginger is well known for a multitude of therapeutic uses as well as in massage Ginger is energizing 
Marjoram oil has a warming action and is known to have good relaxant and anti inflammatory properties. 
Contains Beneficial Properties of Beeswax, Bee Propolis and Honey
These Ingredients are High in Fatty Acids, Vitamins, Enzymes, Minerals, Protein, Co-enzymes and Anti-oxidants
Suitable for Sensitive and Hypoallergenic skin
Contains No Chemicals, Colourants, Preservatives, Perfumes, Lanolin, Petroleum, Aqueous Cream, Parabens, SLS, Steroids
No Synthetic or Artificial Ingredients
Paraben Free
No Animal Testing
Size: 100ml 
More Information
Apply as required to body, legs, ankles and feet. Rub into joints , aching hands and fingers. Struggling with swollen legs and ankles - rub into legs in the morning and again after a shower in the evening or before bed for best results.  A little goes a long way. 
This is really a superb product.... also makes a fantastic small and helpful gift for someone who is a little tired all round.  
Ingredients 
Helianthus Annus (Sunflower) Seed Oil, 100% Natural Cera Alba (Beeswax, Honey, Propolis and Pollen), Persea Gratissima (Avocado) Oil, Hydrogenated Avocado (Butter) Oil. Origanum Majorana (Marjoram) Leaf Oil, Zingiber Officinale (Ginger) Root Oil and Lavandula Angustifolia (Lavender) Oil.
*Citral, Geraniol, Limonene, Linaool - Derived from Essential oil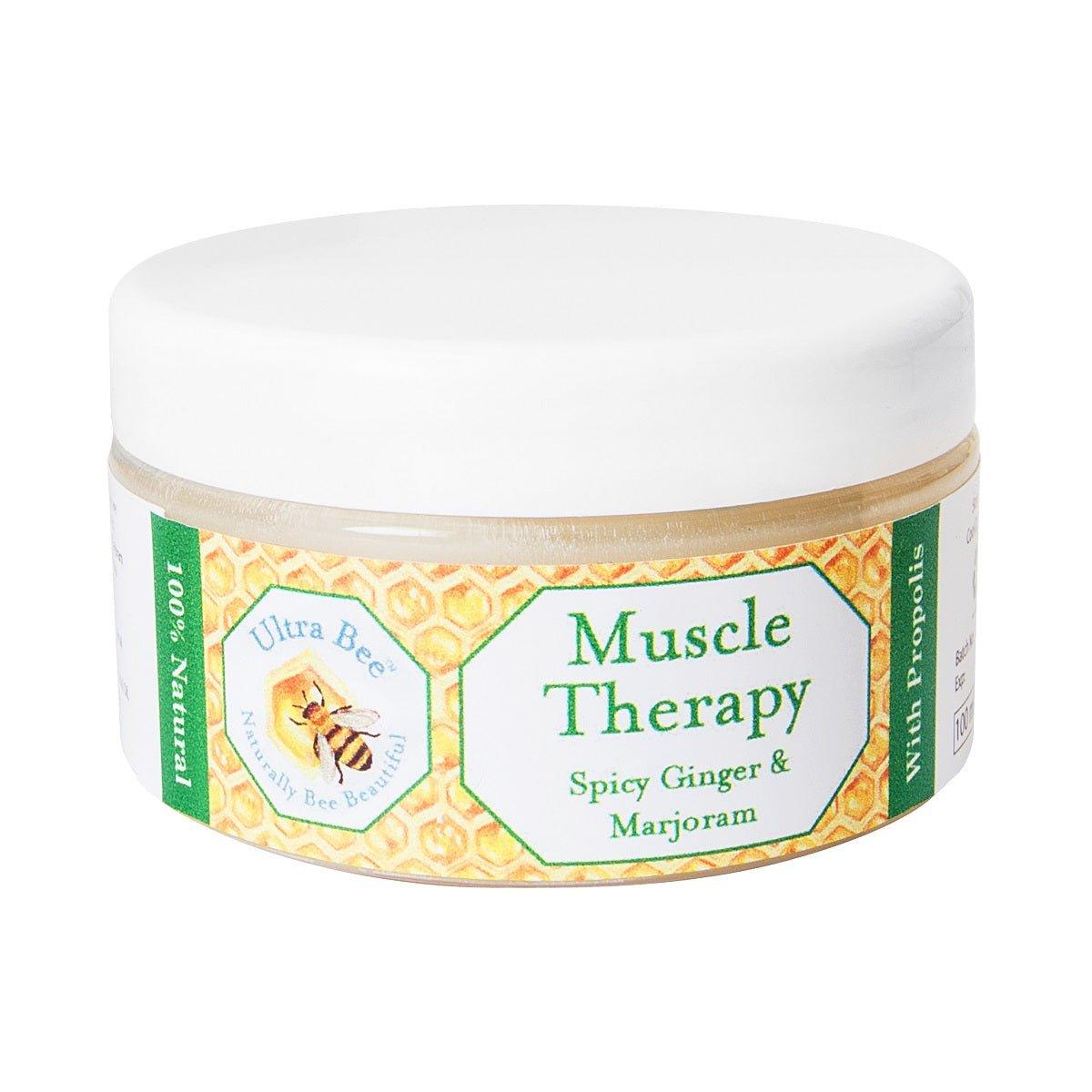 This product is rated 4.8 of 5.0 stars.
It has received 12 reviews.
This product is rated 4.8 of 5.0 stars.
It has received 12 reviews.
Really Good Product
Helps relieve soreness and muscle aches in both my knees. One post op and one pre op also helps relieve any other muscle issues. Gently warming with a pleasant fragrance. A little goes a long way too.
Great product
My knees are hurting. I'm finding it difficult getting up and sitting down, and coming down stairs. I'm finding this product wonderful. It's give me great relief. Can't imagine life without it now. Sarah
Ultra bee muscle rub
Bought this product by going in the reviews I think it does help with the aches but not as good as I thought it would be ,I am continuing with it and will see if it gets any better
MUSCLETHERAPY
Very pleased with the product.I havent seemed to get a warming effect but it has given me more comfort.